About Iyka
Iyka is a multiple national and international award winning strategic data management company. Iyka brings innovative products, solutions and services that simplify technology and technology processes to serve commercial, educational, and government clients.
Iyka Enterprises, Inc. (Iyka) is an MBE / WBE / DBE / BEP / WOSB / 8(a) certified business that has served over 100 global public sector and private sector clients since 2000. Iyka holds multiple SLED, Fed, and Commercial professional IT services Master Contracts, IDIQ contracts, and GWACs.
Company History
Iyka stands for "Integrating Your Knowledge Assets" and was founded by Poonam Gupta-Krishnan in 2000 with a goal to simplify technology and make it a true collaborator of business processes.
Iyka's focus has been in data management that includes data analytics, BI solutions, middleware solutions, application development, NOC (Network Operations Center) services, comprehensive direct data mapping services. IT consulting, and IT staffing services.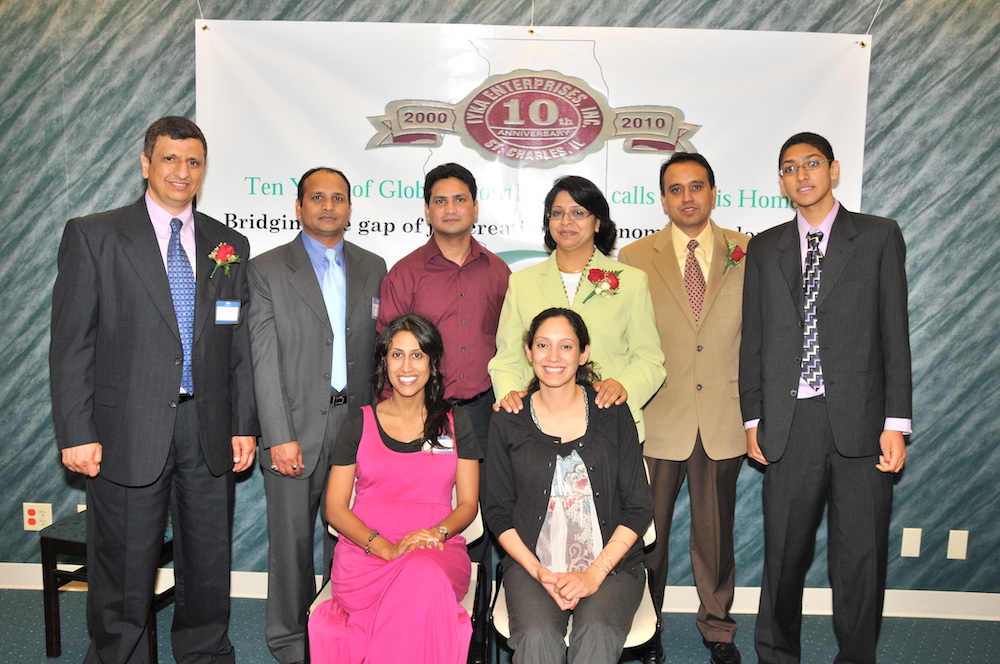 A Track Record of Excellence
Products Innovator: Over the years Iyka has produced a number of technology products like middleware solutions, soft-switches, MRP (Material and Resource Planning), Dashboard & Report solutions, and many more. Iyka's services have expanded into the USA, South Asia, and Europe.
Unparalleled Global Service: Iyka provides software development, monitoring, and support services that expands the time zones. E.g., NOC (Network Operations Center) services of Iyka provides 24X7X365 services from its establishments in three continents, and highly sophisticated & robust process.
Endorsed by clients
Iyka has served over 100 global public sector and private sector clients since 2000.
Iyka provides strategic management of a variety of data with the focus on Increasing Efficiency & Customer Service.
Iyka brings the capability and capacity to handle multi-million dollar and multi-year contracts in Prime, Sub, and Joint Venture capacity.
78% of Iyka's clients are repeat clients.
Our Dun & Bradstreet past performance is 98%. (Dun & Bradstreet does an extensive interviews, survey, and document verifications to provide a third-party, Past performance rating.)
Accolades
Iyka's culture is built around innovation and taking care of our employees. Iyka has received many national and international awards and accolades that include:
Innovation Best Practices
IoT Leadership
Best Places to Work For
and 35 additional awards
Preferred Vendor
Iyka has won Professional IT/telecom services master contracts, GWAC (Government Wide Acquisition Contracts), IDIQ (Indefinite Delivery and Indefinite Quantity) contracts with a number of State, Local, Education, and Federal Agencies (SLED & FED) agencies:
Chicago Public Schools
State of IL
University of Illinois Systems
US Federal GWAC (Government-Wide Acquisition Contracts), IDIQ (Indefinite Delivery Indefinite Quantity Contract) with
CORPORATE PARTNERS
Iyka brings strategic partnership with specialized and respected corporations to deliver best of class products and services to our clients.
We have worked with these corporations as prime, sub, or joint venture in many contracts: CDW-G, Cerner, More Direct, PC Connections, Dell, Motorola, Datalink, Rackspace, NetApp, IBM, Team Technology, and many more.