Cook County of Illinois
Information Technology Consulting and Support Services for Various Categories Target Market Master Contract
Iyka's Professional IT services can be purchased under Master Contract.
Contract Information
Iyka is Pre-Qualified under RFQ No. 1488-14183 Information Technology Consulting and Support Services for the Following Categories:
Category 1: Application Services
Category 4: IT Infrastructure Services
Program Manager: Poonam Gupta-Krishnan
Contact email: contact@iyka.com
Contact phone: 630-372-3900 X 105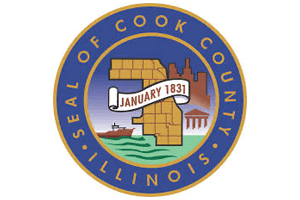 Category 1 – Application Services
This category includes development of computer applications and related databases using approved Cook County technologies. Application development includes legacy mainframe-based enhancements along with the development or enhancement of reports and business intelligence visualizations. The scope of activities can range from initial development and deployment, through enhancements and/or interfaces, including ongoing support for applications.
Category 4 – IT Infrastructure Services
Using approved Cook County technology, this category encompasses activities related to design through implementation and support of products, services and policies for our WAN, LAN, and wireless environments; servers and storage systems; voice, IVR and call centers; video networks; data center infrastructure; information security, business continuity, and physical security systems. The services for this project category shall include, but not be limited to the following:(1) Providing trained and qualified personnel capable of being cycled into Cook County environment to provide support services including but not limited to: project management, application development, desktop support, server administration, helpdesk support, system management, network support, network monitoring, network tool installation, network hardware and configuration, and network, server and personal computer installations and travel.(2) Firm must have the ability to provide or purchase network hardware, software, and maintenance coverage on behalf of County that is able to support current and future state of operations for all network related functions and support activities.(3) Firm may act as a medium with various network vendors and manufacturers for the sole purpose of showcasing new technology and providing a controlled environment and test lab to understand and evaluate new manufacturer's equipment in a secure environment.