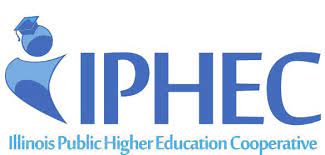 Iyka Announces winning Illinois Public Higher Education Corporation's (IPHEC) Master contract for IT services and Iyka's unique Data Discovery platform offer for higher education.
CHICAGO – Iyka Enterprises, a leading data intelligence and data management company is pleased to announce the win of a five-year master contract, IPHEC2140, effective June 22, 2021, by Illinois Public Higher Education Cooperative (IPHEC) for Information Technology products and services.
All the 9 member universities and over 200 community colleges can purchase all information technology-related products and services through this contract vehicle easily. These member institutions include Chicago State University (CSU), Eastern Illinois University (EIU), Governor's State University (GSU), Illinois State University (ISU), Northeastern Illinois University (NEIU), Northern Illinois University (NIU), Southern Illinois University (SIUC &E & Med), University of Illinois (UIUC, UIC, and UIS), and Western Illinois University (WIU).
Iyka is an established company with a strong track record of providing leading-edge technology solutions to Fortune 500 companies and top-tier government entities. Iyka brings the fastest and most accurate, user-friendly, and cost-effective Enterprise Advance Data analytics platform on the market called Incorta. Incorta is servicing over 100 major corporations and educational institutions. It provides better business decision-making through accurate, accessible, and actionable data for the nation's premier institutions. Incorta is providing many services like COVID surveillance, testing, health-check, isolation, student dashboards, faculty & Staff dashboards, testing details etc.
Iyka VP of Public Sector, Poonam Gupta-Krishnan said, "The bottom line is that our clients are already saving hundreds of millions of dollars…. These institutions using Incorta's unified data analytics platform are getting 313% ROI over 3 years, 50% improvement in business productivity, 25% reduction in the efforts needed to support database, and ETL process. A total benefit of over $14Million over 3 years."
And tracing global information exchange is more ephemeral—meaning effective analytics must be able to process descriptive data in context. "The value of this capability can't be overestimated," Gupta-Krishnan added.
In the light of serious proposed budget cuts to Illinois educational institutions and growing demands of remote work, Iyka provides seamless, secure, and fast data access at a greatly reduced cost.
These sophisticated efforts to fly under the radar require sophisticated business analytics to counteract them. This means extracting and analyzing data from in-house and external sources—a very tall order for most analytics platforms, but not for Incorta.
Incorta processes and accurately flags information from text analytics, policies, translators, industry-specific jargon, ontologies, spreadsheets, web resources, unit price and weight analysis, international trade/country profile analysis, relational analysis of trade partners, and depots, etc.
"The multiple waves of the pandemic situation were completely avoidable," Gupta-Krishnan said. "If it was up to us, it would never happen again with statewide data visualization in real-time. But we are not experts in epidemiology, and we are not heroes. Rather we empower the experts to become heroes at their own organizations."
Headquartered in Greater Chicago, Iyka is a well-established diversity certified (MBE / WBE / DBE / WOSB / 8(a)) company servicing commercial, SLED, and Federal clients since 2000. Iyka offerings include IT Staffing, IT consulting, application development, disparate data linkage solutions, and enterprise advanced data analytics.
Iyka offers the most innovative SaaS-based Big Data analytics platform that is set up in weeks instead of months and enables the end-user to do analytics in near real-time without assistance from the IT department. Iyka is offering risk-free "proof of value" to prospects and customers.
Awards include: M2M/IoT Award by connected world magazine, International Best Practices in SME Innovation Award, international Business Leadership Excellence Award, Chicago Daily Herald's Best Places to Work in Chicago wester sub-urbs.
Iyka Master Contracts and select customers: Illinois Public Higher Education Corp MC., Chicago Public Schools, City Colleges of Chicago, Cook County, State of Illinois, Cook County Health & Hospital Services., CDW, US Health and Human Services (US HHS), Federal Aviation Administration (eFAST), GSA 8(a) STARS, and GSA Oasis. For more information visit: www.Iyka.com or call 630-372-3900.
For media inquiries, contact Malini Ratnam, Mantram Digital, 469-608-0021 / social@iyka.com
For Company Background, visit: http://iyka.com/about-iyka/